Private & Corporate Events
Private parties, team bonding, and more!
An event at Brush Studio is one your team will talk about for months! Let us be your go-to for all private and corporate team events. Show your crew you know the ins and outs of throwing a great party! We have many fun and unique options and we can even create a custom painting and tailor your event just for you and your group.
With a private party, the studio is open just for your group plus our staff. The bar is open, music is on, and everyone will follow along with our talented artists. You are more than welcome to bring in food or have your party catered! We set everything up and have the studio ready to go before you arrive. The best part? Everything is paid that day with no deposit required. Fill out the form below and we will contact you with all of our rates (fees depend on day of the week and time.)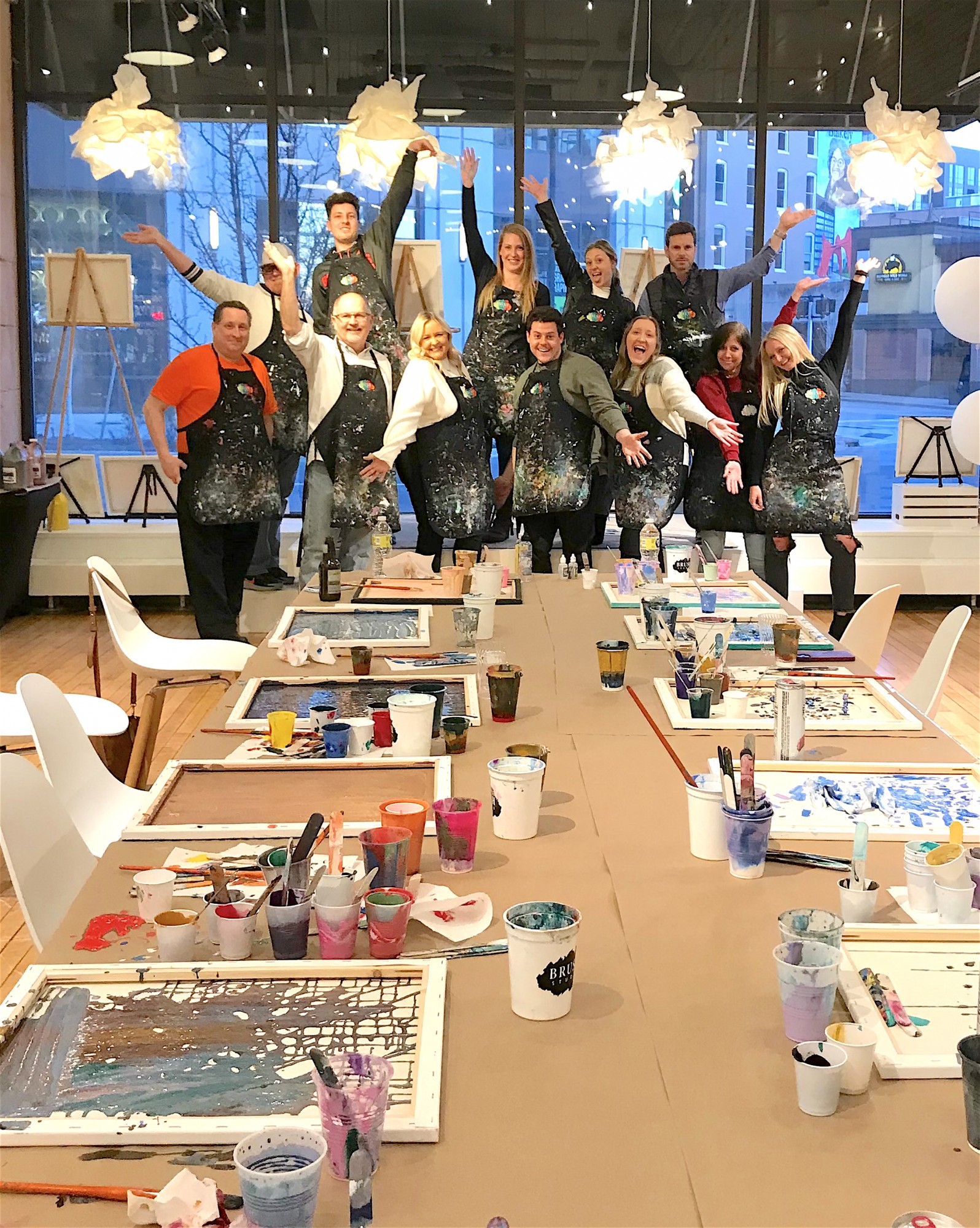 We offer many options for corporate and private parties.
Traditional painting class on our 16x20" canvases
Wooden Sign Workshops
Puzzle piece canvas creations (multiple canvas that build one large wall hanging)
Open Painting Sessions
Acrylic Pouring
"Paint Your Co-worker"
Musical Chairs Paint Party - switch up seats during the session and share the painting experience!
Contact us to plan the pARTy of the year!
Get Started