**Please note: We are OPEN with limited seats for In-Studio classes. In compliance with the latest COVID orders, masks are REQUIRED for the duration of the class unless sipping at your designated table with 6 people max per table.
Happy Mothers Day! We are so excited to offer this very special class on this very special day. Join us as we teach every step on how to paint our 18" tall Flower Pot Wooden Door Decor. So many fun paint colors to choose from! This class includes the door decor, a fun ribbon, and the wire to hang it up. All of our classes are open to all ages artistic abilities. Bring the family and join us for a relaxing and colorful afternoon in the studio!
Enjoy our awesome bar, (sorry, no BYOB), amazing artists, fun music, upscale & relaxing location, and everything you need for a creative time in downtown Grand Rapids!
Any questions on booking a private event or on what we are doing to keep you safe? Contact us anytime at info@brushgr.com
** You will receive a confirmation email and reminders after registering online. Please add info@brushgr.com to your contacts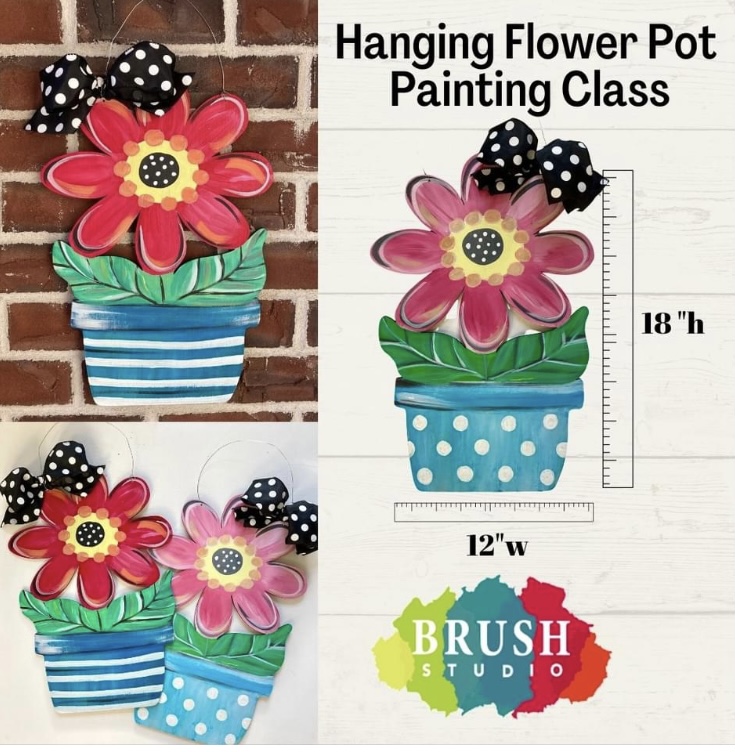 Have a Gift Certificate?
Please contact us at info@brushgr.com or (616) 570-0682, and we will register you!
« Back to Calendar